The Aura system can be used in a wide range of buildings from new buildings to refurbishments and for older buildings without a building management system, Aura can be installed quickly (usually 1/2 a day) offering an environmental technology upgrade with ease.
Aura can be interfaced with just about any BMCS via low level I/O, BacNet and more.
Our controller can also act as a stand alone time clock for older buildings without a BMCS.
Some examples of buildings using the Aura system are below: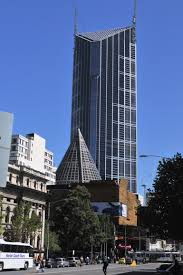 Melbourne Central Tower, Melbourne
360 Elizabeth St, Melbourne
A landmark 51 level building comprising 65,000 square metres in a culturally rich part of the city.
Property Management: GPT | Website: Melbourne Central Tower
AURA was responsible for the design and implementation of the After Hours on line Air Conditioning scheduling system for Melbourne Central Tower in 2013. This included the development of specific Air Conditioning scheduling software system for the Tower including its system operations, tenant access and ID systems.
Read More …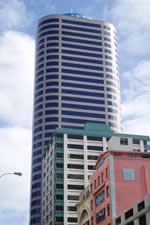 ANZ Centre, Auckland
23 Albert Street, Auckland
This prestigious tower stands at 143 metres in height and contains 35 levels of office space, with a total of 33,187 m² floor space.Today, it stands as the third tallest building in Auckland.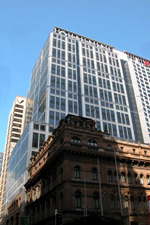 Macquarie Bank Building
No. 1 Martin Place, Sydney
No.1 Martin Place is a fully tenanted historical building occupied by various divisions of the Macquarie Group. Aura was installed in the building in 2005 and helps maintain correct AHAC reporting for the vast amount of divisions within the Group.
Property Management: Knight Frank | Website: No 1 Martin Place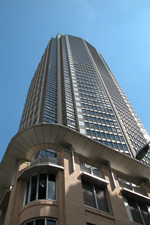 Citigroup Centre
2 Park Street, Sydney
The Citigroup Centre located in Sydney on Park Street is a 41 Level, 74,000 sqm premium office building. Aura was installed into the building in 2004 to give tenants more control and less reliance on a third party for AHAC scheduling. Aura also supplies building management with better reporting.
Property Management: Jones Lang LaSalle | Website: CitiGroup Centre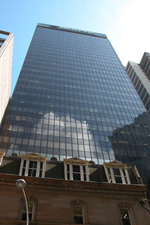 25 Bligh Street Sydney
Bligh Chambers
This fully refurbished 31 level building is superbly located in the centre of the financial precinct. With a grand foyer featuring high ceilings and marble finishes, the building has excellent views to the east and west, and is located near Martin Place. Aura was installed in 2004.
Case Study
Property Management: Kingsmede | Website: Bligh Chambers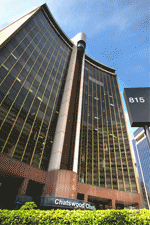 815 Pacific Highway Chatswood
Chatswood Chambers
One of Chatwood's most identifiable buildings, this prominent, well located office tower provides high quality accommodation for occupiers seeking their own identity.
Property Management: Kingsmede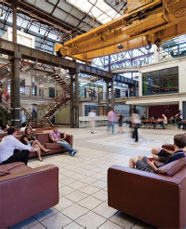 Australian Technology Park
National Innovations Centre
Vibrant, ambitious and dynamic, the Australian Technology Park is host to a diverse community of science, communications and IT companies. Amidst its imposing industrial architecture and innovative campus environment, the park is home to one of Australia's most unique conferencing and exhibition venues.
Property Management: ATP | Website: National Innovations Centre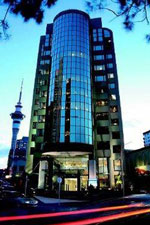 22 Fanshawe Street Auckland
22 Fanshawe Street Auckland
22 Fanshawe has a clear and uniquely distinctive identity as a premium highly professional business office solution, having been originally developed to meet the needs of a leading international law firm.